Lacrosse head dying is a great way to make your stick look over the top and look better than everyone else's! MaxLaxStrings offers dying heads as well as stringing them. Here's what I can offer: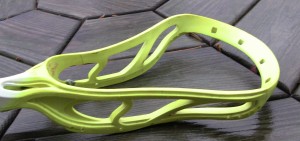 Solid Color Dye – Solid color dye can add a great look to your head. I dye the head one complete color. There are many colors to chose from and a solid color dye can give your stick an excellent look.
Custom Dye Job – You get to chose how you want to dye your head. I can fade from one color to white, or to another color. I can add decals and a mixture of squiggles/fades, whatever you want! It can say your name/number on the top of the scoop, or maybe your school! For this dye you will need to email me at maxlaxstrings@gmail.com so I can fully understand how you want your dye to turn out. Prices will vary based on number of colors and design.
Once you pay for your order, I will send you the address for shipping the head. I would suggest you insure it at the post office.